Lecture Series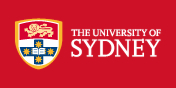 The Centre for Continuing Education, Sydney University, 160 Missenden Road, Newtown  NSW 2042
"Art & Philosophy of the Spirit" (lecture series)
future dates 
to be advised
4 Tuesday evenings 6.30-8.30
This unique course offers an in-depth analysis of concepts and practices  in contemporary spirituality.  It presents a fascinating marriage of ontology (theories of being) and aesthetics (theories of art). It provides a logical analysis of the difference between 'the spiritual' and 'the religious'." 
archive – 2020 Dates
21 July – 11 August (cancelled due to Covid 19)
17 March -7 April (cancelled due to Covid 19
archive – 2019 Dates
19, 26 February – 5,12 March –  4 Tuesday evenings 6.30-8.30 pm
archive – 2018 Dates
3,10,17,24 July  – 4 Tuesday evenings 6.30-8.30 pm
archive – 2017 Dates
19, 26 September, 3,10 October –  4 Tuesday evenings 6.30-8.30 pm
14,21,18 March – 4 April – 4 Tuesday evenings 6.30-8.30 pm
archive – 2016 Dates
4,11,18,25 October –  4 Tuesday evenings 6.30-8.30 pm
1,8,15,22 March – 4 Tuesday evenings 6.30-8.30 pm
archive – 2015 Dates
8 Sept, 15 Sept, 22 Sept, 29 Sept –  4 Tuesday evenings 6.30-8.30 pm
17 Feb,  24 Feb,  3 March,  10 March- 4 Tuesday evenings 6.30-8.30 pm
archive – 2014 Dates
4 -25  February 2014 – 4 Tuesday evenings 6.30-8.30 pm
1 – 22 July 2014 – 4  Tuesday evenings 6.30-8.30 pm
archive  – 2013 Dates
18 June – 9 July  – 4 Tuesday evenings 6.30-8.30 pm
"Art & Philosophy of the Spirit"

Our contemporary definition of 'spirit' is based on the convergence of three streams of knowledge: the impact of Eastern spiritual systems on the West in the 19th century and the parallel re-emergence of the Western stream of esoteric knowledge; followed by a 20th century global culture shaped by Internet technology. In separating 'the spiritual' from 'the religious', this groundbreaking course investigates a global, culturally inclusive interpretation of contemporary spirituality. Participants are introduced to an unbiased, non-denominational presentation of a sensitive domain. The narrow focus of spiritual systems is defined, and the art tied to practices and philosophies is decoded.
(This is a sessional lecture series, enrol  at the CCE website for current classes)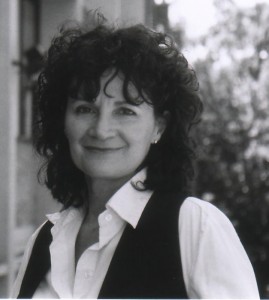 ALERT: Janis published a book based on this lecture series with Atropos Press in March 2020 . Title: "Art and Philosophy of the Spirit." You can order your copy from: https://www.amazon.com/gp/product/1940813336/ref=dbs_a_def_rwt_bibl_vppi_i1.
also at: https://www.bookdepository.com/Art-Philosophy-Spirit-Janis-Lander/9781940813332